The popularity of online gaming is the new way people socialize through a common interest.  There was once a time a person would have to go over their friend's house to play against each other.
I look at my nephew who was born in 2005, he has known online gaming since he was able to grasp the concept of playing video games.  He became fascinated with it as a toddler watching me play when I would babysit him, and I would give him the controller that did not work but he thought he was doing his thing watching the screen in contentment.  He is now 13 and he has more gaming friends than me and he plays with other kids his age (I help monitor) from different parts of the country.  I think it is so interesting the children in the neighborhood could be playing outside and they will go home to play each other instead of going to the other person's house.
Recently, I was thinking to myself of how close I am to my online friends and some of the people I have kept in touch with for 10 years meeting them playing NBA 2k.  We have literally grown up together, been there through tragedy and triumph.  Some of us have gotten married, had children, moved on to great careers.  My core online friends were there when my father passed away and I would get online just to get some sort of peace and relaxation.  One of my online friends has became one of my closest friends and we have taken trips to see each other.  We had some great battles on NBA 2k and realize that we are the same people offline as online (many people out here faking).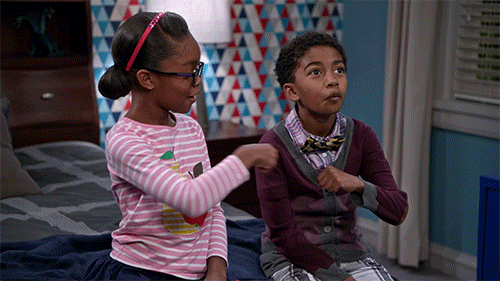 I was watching Da_Czar's Simnation Hangout this past Friday, and he mentioned how he felt when he met some of the panelist in person for the first time after building a relationship with NBA 2k and video games as their common interest.  He said how exciting and cool it was to finally meet everyone.  I can agree sometimes online friends can be the best friends that were destined to be in your life for long time or just for a season.  I have gained so much knowledge of how different and the same, people from different parts of the world grow up and their experiences.  Share, Like and Comment let me know who are your longest online gaming friends and have you all met in real life.  Thanks for reading!