So this week's game is near and dear to my heart.  If you went to elementary school in the early 90s you remember having a computer class or computer time to play a game called Oregon Trail.  Apparently the game was released in 1971?!?!? Whaaaaat who knew *shrugs*  I remember in school getting on a Mac computer and I think it was designed to teach us about pioneer life, but we just wanted to input our friends in the wagon trip and see who died of Cholera or drowned when we didn't want to pay the $5 like "Martin" for the ferry and we decided to cross with our wagon with no assistance.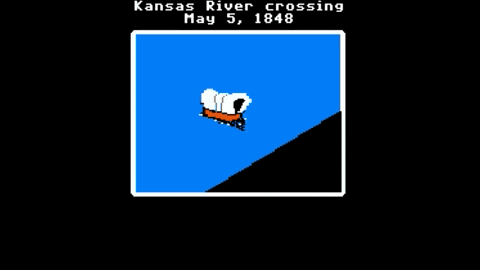 Let me take it back a bit on how the game began.  You started off picking what type of profession you were in and it determined the amount of money you had, but you had other benefits if you did not pick a profession with a lot of money.  The game was teaching us so much we did not even know because you did not want to spend all of your money at first because you needed some for the trip, but you did want the proper amount of supplies for your trip.  You also picked who was going on the trip with you, I remember whoever was your friends in class you would pick them and then tell them when they got sick or drowned.  It was a deep metaphor that "Everyone don't make the journey with you"  LOL!  that was a word!  Video games can be so deep.  Anyway, after you did all that you were squared away for the trip.
The trip was fun and obstacles would come throughout.  You had to decided how you were going to cross rivers, when to hunt for food, and to be aware of thieves trying to steal your goods.  Had to make sure to pay attention to the weather and the health of everyone in your party.  You could trade for better items and talk to people along the way.  Also, you had to decide what pace your oxen should go, not to overwork them and to take plenty of rest.  Hunting was my favorite part and it was a mini game were you pointed a clicked at the animal you wanted to hunt.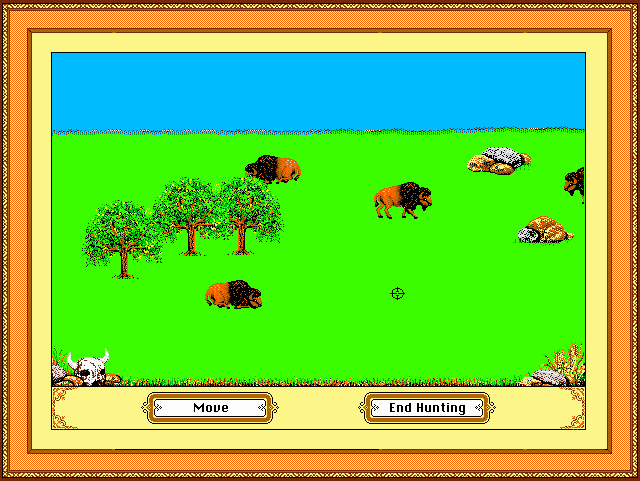 Oregon Trail was a game that really stood out to me during my childhood.  Over the years, it was updated and I believe I had like Oregon Trail II or something on my PC when I got older.  It was not as fun as playing it in school, but I still enjoyed it.  Share your thoughts and let me know do you think they need to have this game back in schools?  Also, Check out Militia Gaming League "Retro Gaming Wednesdays" were you can get a peek at the game.
AND DON'T GET CHOLERA!