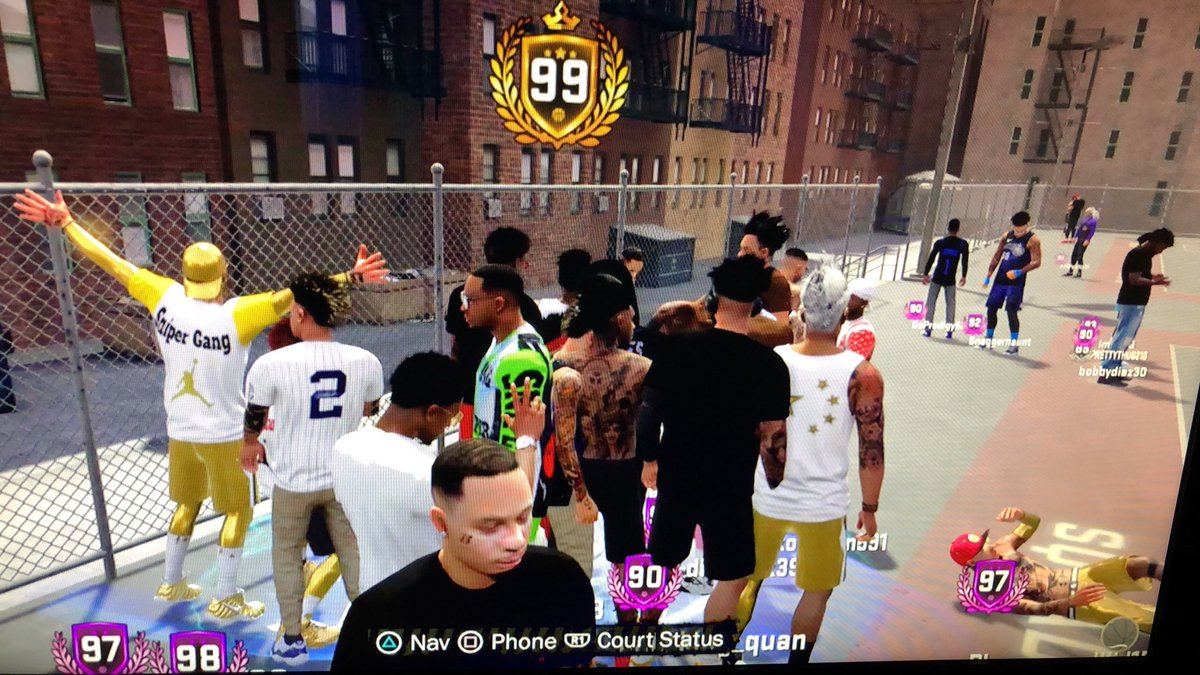 This week's Feature Friday is no other than Naae93.  She stays on the 2K grind and her player is a 99 overall, making her only one of the few NBA 2K woman ballers to accomplish that feat.  She plays the small forward position.  Please check her out below.
If you would like to be featured on Feature Friday click here!  Thanks and please share.
 Naae93
Age:  24
From Toronto, Canada currently at York University studying Kinesiology.

Played basketball throughout high school but preferred volleyball. Now sticks to watching the NBA. Always down to play so hit her up!
Twitter
What system(s) do you play NBA 2k on?
PS4
How long have you played the NBA 2k franchise? What was the first NBA 2k that you played?
The first 2K I played was 2K17. 2K18 is my first real year competing in modes other than mycareer.
What mode(s) do you play in NBA 2k?
Pro-Am, Playground
Do you play Pro-am?
Yes

If you answered yes do you play for a team(s) and state the name of your team(s)
I currently play on the Michigan NCAA team in the NCAA 2K pro am league.
What position is your My Player? Also, what is your My Player archetype, weight, height and overall? (you may list multiple)
6'9 Small forward

slashing sharpshooter




235lbs

99 ovr
6'8 Small forward

pure sharpshooter




190lbs

88 ovr



Did you participate in the 2k Combine? How was your overall experience?
I played a few games in the combine. My overall experience was great because I found an archetype to try and the leveled gameplay made it more fun.

Do you plan on participating in the NBA 2k League next season?
Yes

Best experience in Pro-Am. Most memorable game.
Every game I've won(!) and the competitive games that I've lost but played well and learned something new. Breaking ankles is a rarity so that's always fun.