HAPPY FRIDAY!!! The weekend is upon us and its Feature Friday time.  This week I am featuring Stillmiami305.  I have played with him a few times, he is a big supporter of @BallLikeHer2k.  If we need a 5th for Pro-am he will always come through.  Check him out below and if you want to be featured click here and fill out the form!
Stillmiami305
AGE:  33
LOCATION:  Hallandale Beach, FL
"Played Basketball In Middle School But Ended Up Being A Football Player"
SOCIAL MEDIA
---
TWITCH   
https://www.twitch.tv/stillmiami305
TWITTER
What system(s) do you play NBA 2k on?
PS4
How long have you played the NBA 2k franchise? What was the first NBA 2k that you played?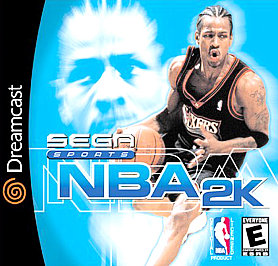 NBA 2k On Sega DreamCast
What mode(s) do you play in NBA 2k?
Park / MyCareer /Pro Am
Do you play Pro-am?
Yes
If you answered yes do you play for a team(s) and state the name of your team(s)
No
What position is your My Player? Also, what is your My Player archetype, weight, height and overall? (you may list multiple)
91 6'8 Sharpshooter/Shot Creator 198lbs

92 Glass Cleaner 273lbs

87 Lockdown Defender 6'10 221lbs
Did you participate in the 2k Combine? How was your overall experience?
The Combine Was Intresting Got Meet New Players That Actually
Cared About The Team Success
Do you plan on participating in the NBA 2k League next season?
Not sure yet
Best experience in Pro-Am. Most memorable game.
Just Winning Is Good Enough To Me