It's Fridayyyyyyyyy and I didn't get paid :(.  This week's Feature Friday is from a young man by the name of iSmooveTV.  I enjoyed learning about him on this feature he is 17 years old plays comp Pro-am, but most of all he respects the game of basketball and knows his real-life basketball IQ helps him play 2K.  I hope he continues to ball in real-life and fulfills his accomplishments.  
If you want to be featured click here and fill out the form! 
iSmooveTv
---
"I'm Currently 16 and going to be 17 in September. people know me as one of the youngest to do it at such a high level.I play basketball on 2k at the highest level because I play in leagues like WR and MPBA. I play high school varsity basketball so the real life IQ and basketball concepts help me 2K wise."
Social Media
---
Twitch – IAmSmooveTv
Twitter – iSmooveTv
What system(s) do you play NBA 2k on?
 PS4
How long have you played the NBA 2k franchise? What was the first NBA 2k that you played?
I Have Been Playing Since 2K10 so about 8 years.My first Basketball game was ESPN Ballers or something like that 
What mode(s) do you play in NBA 2k?
I Playe Pro-Am mostly and some high rollers.
Do you play Pro-am?
Yes
If you answered yes do you play for a team(s) and state the name of your team(s)
Respect My 5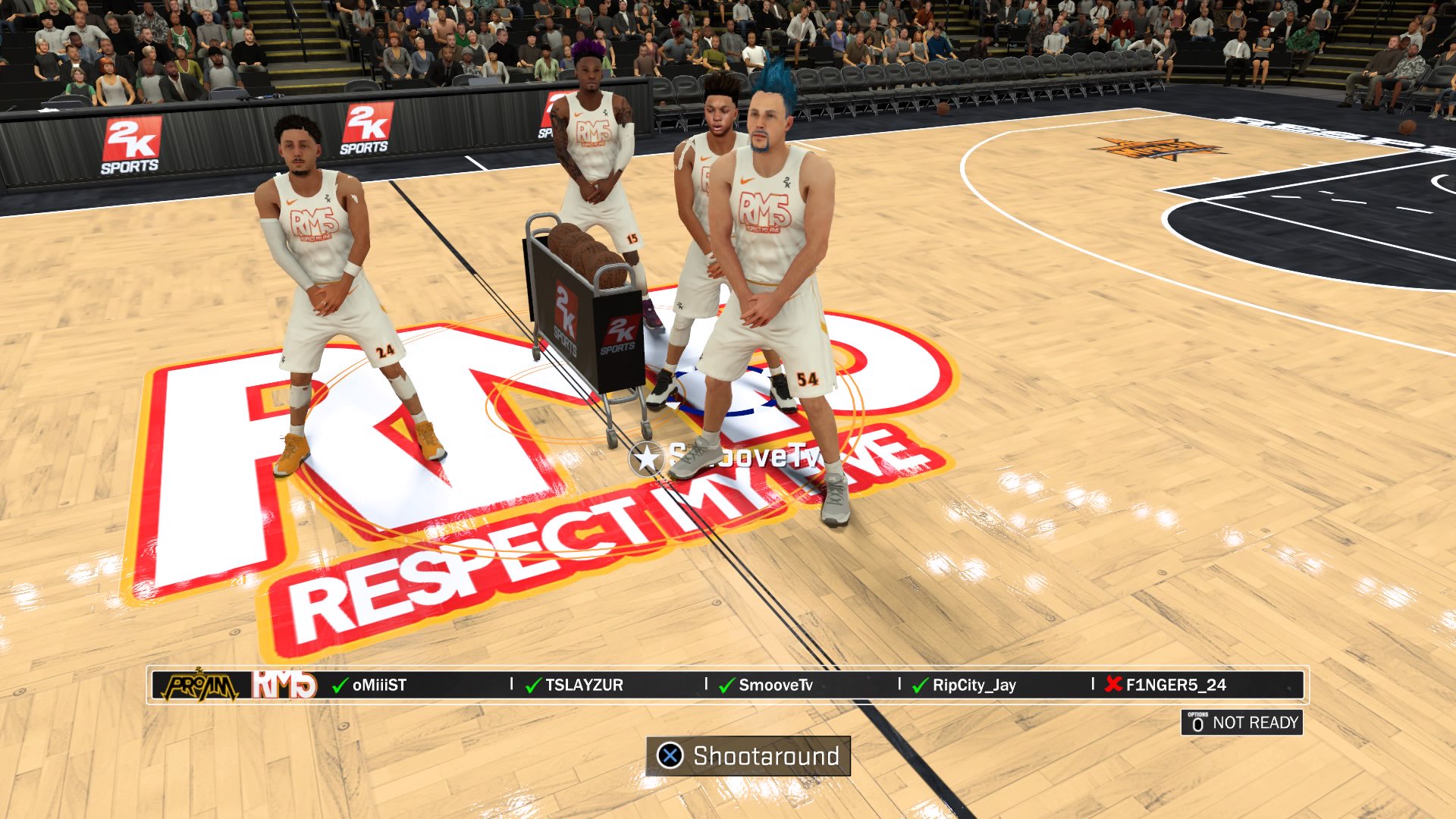 What position is your My Player? Also, what is your My Player archetype, weight, height and overall? (you may list multiple)
6'8 Sharpshooting Slasher SG/SF
Did you participate in the 2k Combine? How was your overall experience?
Yes, I did participate in the Combine An day I thought I did really good as an individual.It was a good experience playing with peopleof all different skill levels and characters.It was a experience I would like to have again.
Do you plan on participating in the NBA 2k League next season?
 No
Best experience in Pro-Am. Most memorable game.
My most memorable game is probably my game against LGShow and WetBoyz. If you don't know LG is a 99 overall and I guard the opposing teams ball handler or PG every game so I felt I achieved my mission of locking him up and playing good D.We went on to win the series 2-0(RM5)