It's Friday time for another great Feature!  This week's feature is Ray2Kay, he is definitely a humble good brother in the basketball gaming universe.  I learned a little about him doing this feature of how he uses video games to cope with some difficulties in his life.  He is a 99 overall with one of his players on NBA 2K and I know his skills and hustle will take him far if he decides to try-out for the NBA 2K League next year. Check him out and if you want to be featured click here.
Ray2kay
---
"Im 35 a military veteran, and used video games & 2k to help battle with PTSD over the years. Recently I relocated to The Woodlands, TEXAS aka H-Town. I played Highschool & AAU basketball & gained a scholarship to Concordia University, played a half semester & chose to enlist into the Navy. For the past few years I've been a AAU coach, coaching ages 7-14."
SOCIAL MEDIA
---
Twitch
https://www.twitch.tv/ray2kayz
Youtube
http://www.youtube.com/c/Ray2kay6HG
Twitter
---
What system(s) do you play NBA 2k on?
PC, PS4 & XBOX ONE
How long have you played the NBA 2k franchise? What was the first NBA 2k that you played?
Wow, its safe to say about 18-19 years, Ive been around since the good ole' DREAMCAST days. NBA 2k was the first 2K i played.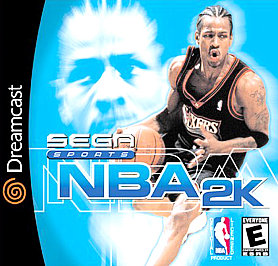 What mode(s) do you play in NBA 2k?
PlayNow, Myteam, Pro'Am


Do you play Pro-am?
 Yes
If you answered yes do you play for a team(s) and state the name of your team(s)
I play for a few teams across two platforms. On the Xbox side i play with ONLINE NATION. & on the PS4 side i play with MPBA SELECT, & the MCPA STORM.
What position is your My Player? Also, what is your My Player archetype, weight, height and overall? (you may list multiple)
PS4
SG Pure Sharp

185LB 6″8 

99 Overall Rating 
XBOX
PF Pure Stretch FOUR

225LB 6″11

95 Overall rating
Did you participate in the 2k Combine? How was your overall experience?
Yes, I enjoyed the entire aspect of what the combine had to offer. I played a total of 140 games & wanted to stop but the style of play was so addicting. In the end it was the best experience 2k has offered for me all year.
Do you plan on participating in the NBA 2k League next season?
Yes

Best experience in Pro-Am. Most memorable game.
This years combine gave me some of my most memorable games. One game i met a great group of guys who we all jell'd so well together. we ended up beating the team by 40 points. I ended the game with 55 points shooting a high 66% from the arc…