HAPPY FRIDAY!!  It is time for another great Feature Friday.  This week I am featuring KingPharaohz AKA TheSGKid.  He is a great comp baller that also made the top 250 in the NBA 2K League.  He had to make a decision that prevented him to be part of the 102, but I know next year he will be striving to gain his spot.  He plays the SG and the C position and seems that he can hoop either way.  Check him out below.  
If you want to be featured click here.  My last feature will be on August 17, 2018 for this year of NBA 2K. 
KingPharaohz
---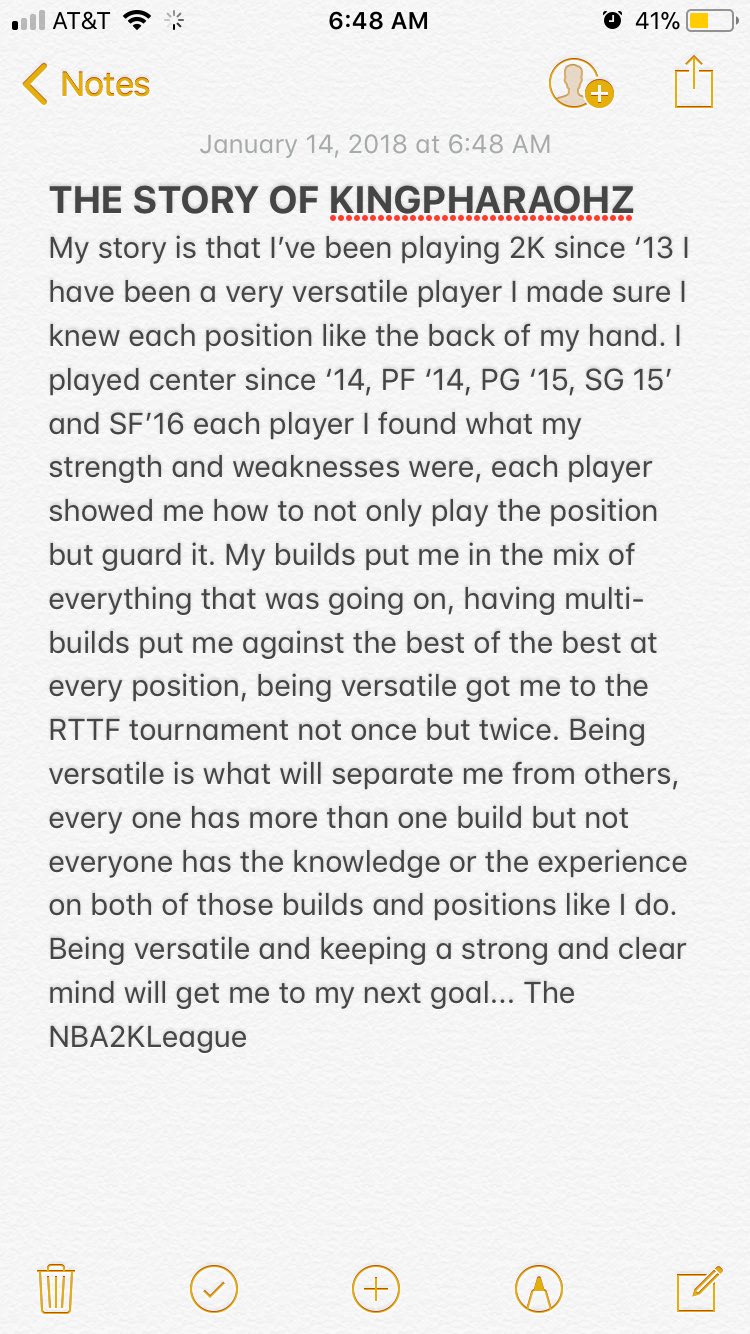 "I am 20 years old I made the Top 250 and was asked to come play but couldn't because of my new born daughter. I have a Total if 6 championships throughout multiple leagues such as MPBA, WR, C2C, LBA and HD. This is my first year as a SG I usually play C but wanted a differently feel and I am glad that I did it."
Social Media
---
TWITTER

YOUTUBE
What system(s) do you play NBA 2k on?
PlayStation 
How long have you played the NBA 2k franchise? What was the first NBA 2k that you played?
2K11
What mode(s) do you play in NBA 2k?
ProAm
Do you play Pro-am?
Yes
If you answered yes do you play for a team(s) and state the name of your team(s)
I play for Insanity we are currently Elite 6 and Ranked 26 On the leaderboards. I am also the owner of the team
What position is your My Player? Also, what is your My Player archetype, weight, height and overall? (you may list multiple)
SG Play Sharp 

211 6'7 94 overall

C Pure Glass 7'3 290 91 overall
Did you participate in the 2k Combine? How was your overall experience?
I made the Top 250 and it was good. The shooting had me for a bit but I pulled through
Do you plan on participating in the NBA 2k League next season?
Yes
Best experience in Pro-Am. Most memorable game.
I played against Big No Limit who were at the time ranked 9 on the leader boards and me and my team beat them by 3. I held Hooper_Mentality to 0 points and had 22 on him. This year that is something I'm very proud to see where my game has improved as a SG