Throwback Thursday time!!!!  This week's game is in my opinion, one of  the greatest video games ever Mortal Kombat.  
The first time I saw this game was at the local arcade in my city.  People was crowded around the machine playing if you wanted to play next you had to put a quarter on the screen.  
When Mortal Kombat I and Mortal Kombat II were released for Sega Genesis the games were flagged because of the violence.  The game had been released with no blood when you hit your opponent, in order to have blood in your game, you had to use the infamous "Blood cheat."  Out of all the codes for games back in the day I will always remember this one "A,B,A,C,A,B,B"  then you hear scorpion says…..GET OVER HERE.
The series has grown over the years and I enjoyed the storylines and the recent version that came out on the PS4.  The fatalities are awesome and very detailed, and the game is STILL fun to play with your friends.  On the new version, me and my friends online played for hours battling each other, what is cool about the PS4 version you can watch as your friends battle.  It was so competitive seeing who would be the "King/Queen of the Hill" and many of us who played the original still trying to remember the moves of our favorite characters.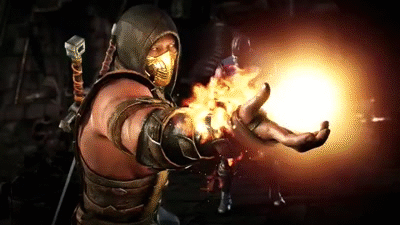 WHO IS YOUR FAVORITE CHARACTER LET ME KNOW!
Please click below to view some of the RETRO GAMING WEDNESDAY gameplay, from Militia League Gaming.  Every Wednesday they stream the best throwback games!
---