IT'S FRIDAY and I did get paid.  I am not doing a normal feature this week, I will be back next week featuring people from the basketball gaming community.  I wanted to highlight this week's NBA 2K League Showcase that took place last night featuring NBA 2K league players, members of the community and NBA players.  Sort of a NBA 2K League all-star game.
It was very enjoyable to watch and especially because this was the first time women NBA 2K gamers had a chance to show their skills on the 2K League build of the game.  When I first started watching the stream it was about 20,000 people watching live, but I am not sure if they were hoping Ronnie 2K would drop some "Pink Diamond Codes" or were they excited about the game.  I was just excited to see my @BallLikeHer2K family and my @TeamReckless9 family ball out like the great women players I know they are and of course the other people. There were four teams in this single elimination tournament and the first two teams were TEAM DIMEZ VS. TEAM oFAB.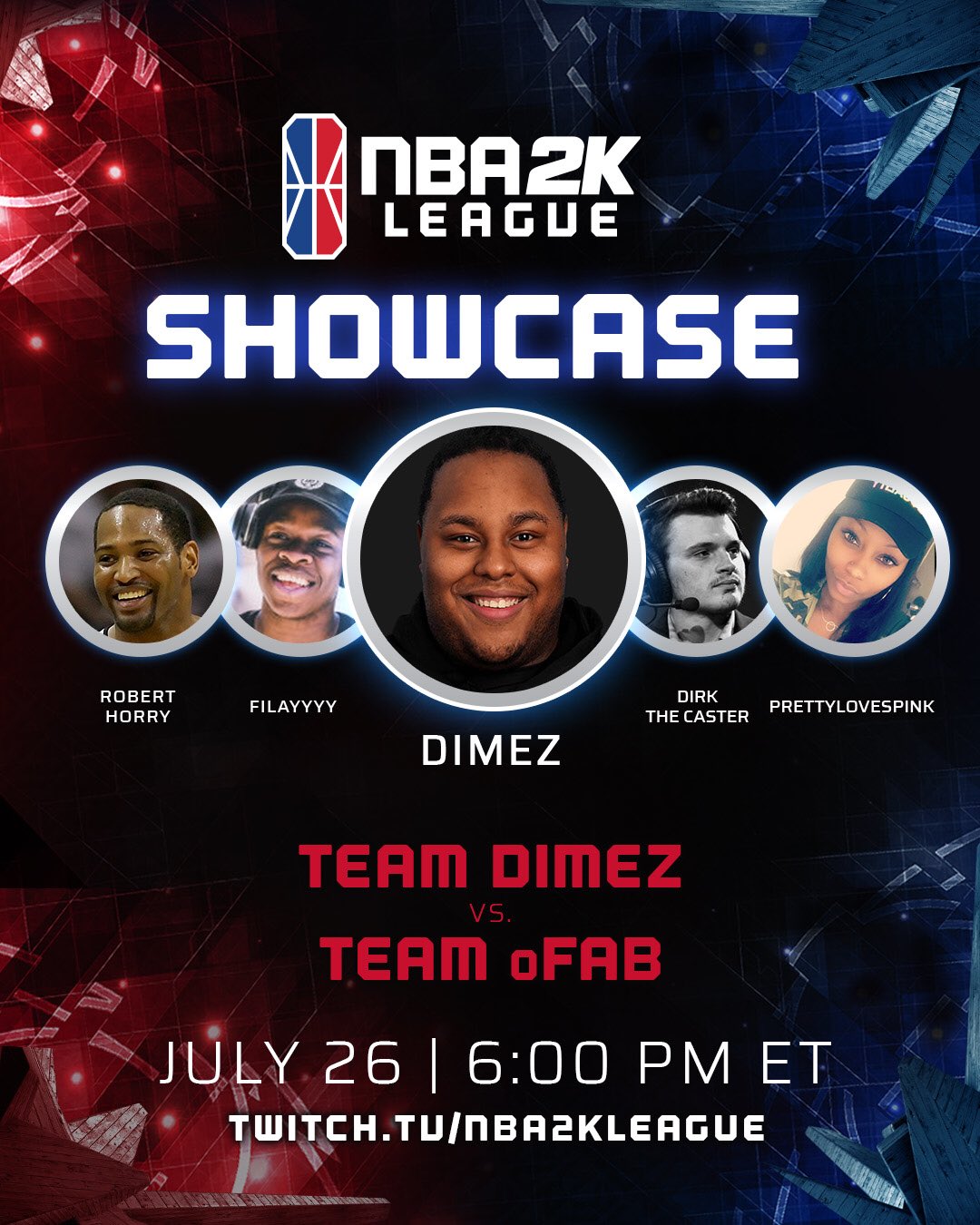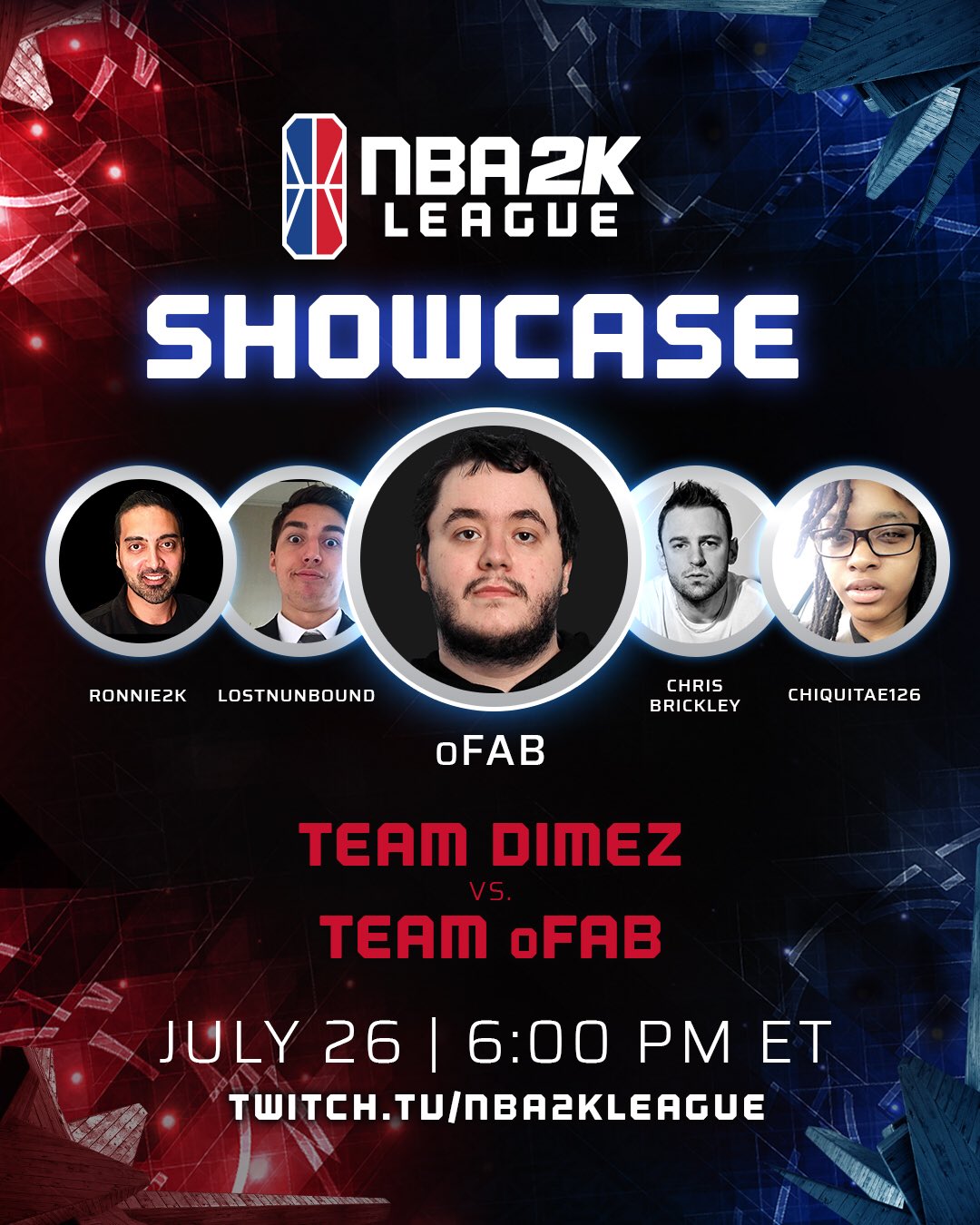 I will be honest first looking at the match-up I thought that TEAM DIMEZ had the more experienced team, but my concern was Robert Horry, who ended up being the black hole on the team, he could not get his release and TEAM oFAB eventually just started to leave him open causing everyone else on TEAM DIMEZ to be double teamed.  My girl CHIQUITAE126 was one of the break-out stars on the team with her Slashing Shot-Creator build at the SG she was matched up against the homie,  @BallLikeHer2K  founder, PrettyLovesPink who had a Sharpshooter build.  I knew defensively Pink would have a hard time because Sharpshooters are BBQ chicken against the Slashing Shot-Creator, but I know Pink can shoot and could match up offensively at least.  Unfortunately, Pink never got an opportunity for open looks offensively because Robert Horry's man was able to double and help and she may have gotten 5 shot attempts.  The game still went to OT even with TEAM DIMEZ having some players struggling offensively, expect for Dirk The Caster, who dropped a 40 piece in the end TEAM oFAB walked away with the win and CHIQUITA126 definitely represented for the women gamers with 33 points.
The next game was TEAM COMPETE VS. TEAM ADAM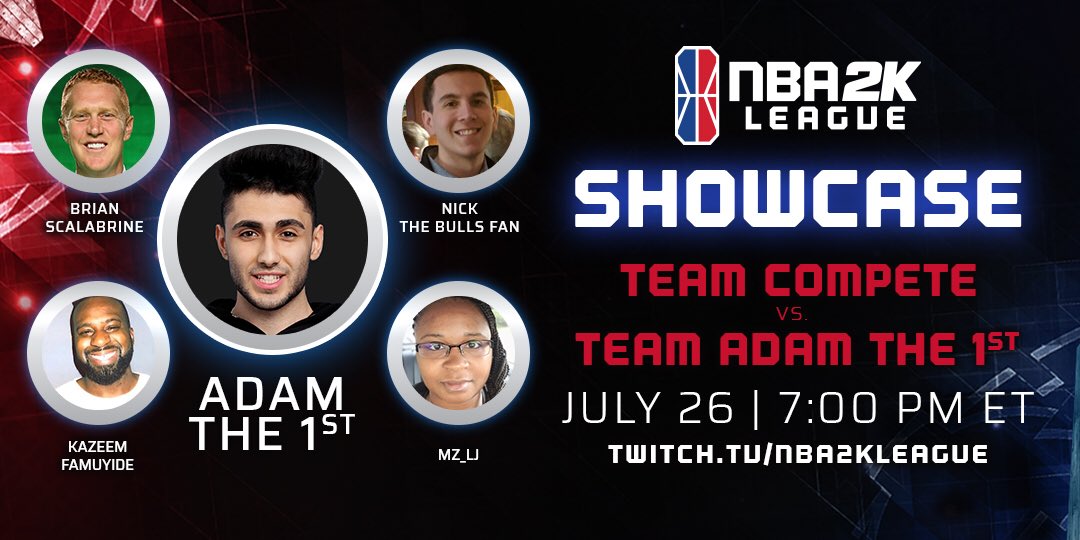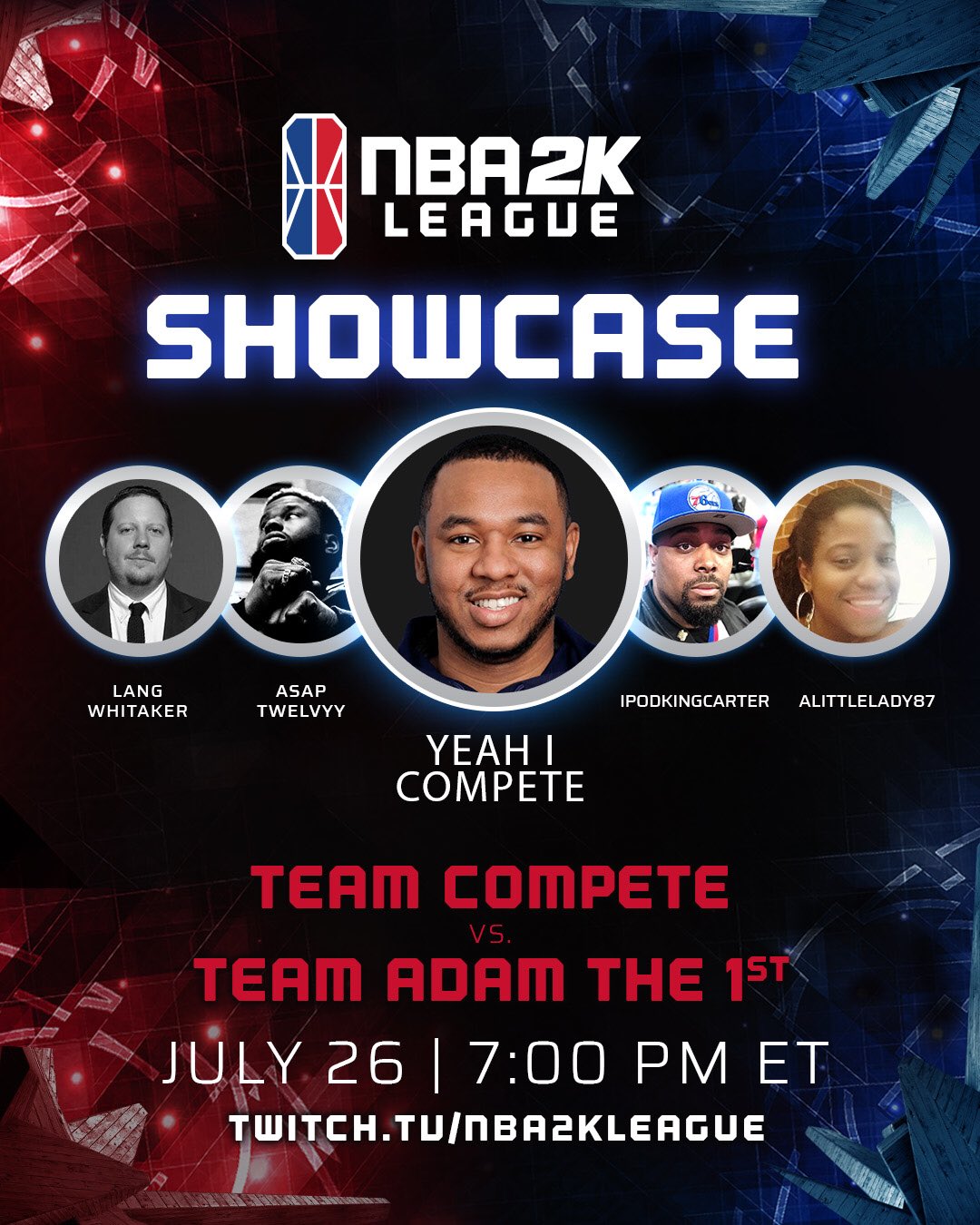 I was not sure about who would take this game, because the teams seemed to matched pretty well skill wise.  I know at the last min ALITTLELADY87, who was part of the 250 at SG switched to big and IPODKINGCARTER switched to SG.  Not sure of why they switched, my only assumption they did not want the women gamers to be matched against each other both games perhaps, but that last sec switched proved to be TEAM COMPETE's downfall.  Mz_LJ shined at the SG position for TEAM ADAM and through Ipod for a defensive loop.  ALITTLELADY87 shined as well with 20 and 15 once she was able to get dominance of the paint from Lang Whitaker with a more spread offense.  In the End TEAM ADAM was too much for TEAM COMPETE and they walked away with a convincing win.
The last game was between TEAM ADAM vs. TEAM oFAB and it was no question that TEAM ADAM was still hot from the previous game.  Kazeem was the star of the show this game he came out hot and the W. Mamba was the glue of the team.  TEAM ADAM dominated and walked away the tournament winners!
The event was overall a great experience and it showed there are many talented people, especially women, in the community.  To all the haters in the stream last night…….Did they invite you…..oh you was busy?….but you watching them though.
---
Enjoying the content….Help me keep it going click the link!